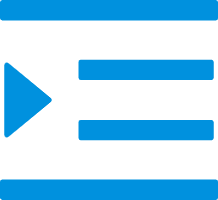 PVC
PVC waterproof membrane
Product category: Waterproof Memberane/PVC
Material: PVC
Function: Fireproof, Waterproof, Fireproof, Heat Insulation, Sound-Absorbing, Waterproof
Origin: China
Contact Supplier
Roofing Membrane Manufacturer/Supplier

SHENGHANG is a leading manufacturer and supplier of roofing membranes. With over 20 years of experience, SHENGHANG has supplied waterproof membranes to many satisfied customers worldwide.

SHENGHANG offers a wide range of waterproofing products to meet the needs of any construction project. From foundation waterproofing to roofing and everything in between, SHENGHANG has the right product for the job.

If you are looking for a reliable roofing membrane manufacturer, look no further than SHENGHANG. With a commitment to quality and customer satisfaction, SHENGHANG is your best choice for all your waterproofing needs.

About PVC waterproof membrane

PVC waterproof membrane is a composite material consisting of two layers: an inner layer of PVC and an outer layer of polyethylene. This combination creates a waterproof barrier that is resistant to moisture and UV light. The PVC layer helps the membrane resist water vapor intrusion, while the polyethylene layer provides an overall smooth surface that increases adhesion. Additionally, the membrane is puncture-resistant, making it a popular choice for high-traffic areas such as roofs and walls.

Advantages of PVC waterproof membrane:

1. Easy to install.

2. Durable.

3. It can be tailored to specific requirements, such as water vapor permeability or impermeability, and can be designed to resist mold, fungus, and other moisture-causing organisms.

4. It can be made in various colors and designs.

5. PVC waterproof membrane is also environmentally friendly and can be recycled.

PVC waterproof membrane

PVC waterproof membranes can be divided into two categories: those that are designed to be applied directly to the exterior of a building, and those that are designed to be installed between the building envelope and the ground. The first category includes products such as Mylar, EPDM, and TPO. These membranes are designed to provide a watertight seal against rain and snow on the exterior of a building.

PVC waterproof membrane has many applications, including:

- Home and commercial roofing

- Door and window sealants

- Waterproofing for boats and other watercraft

- Pipe coatings

- Auxiliary waterproofing for gutters

Common Problems with PVC waterproof membrane

1. Are you a PVC waterproof membrane manufacture?

Yes, SHENGHANG is a roofing fastener factory, manufacturer and supplier of PVC waterproof membrane.

We mainly produce all kinds of screws, anchors, bolts and nuts, waterproof liquid PU film, PVC waterproof coil and so on.

2. What is the lead time for PVC waterproof membrane?

It takes 7-10 days to stock products. For bulk orders, depending on the order quantity will be within 30-60 days.

3. How do we order PVC waterproof membrane?

Just in our query on a page or send email to https://www.shtmz.com/contact.