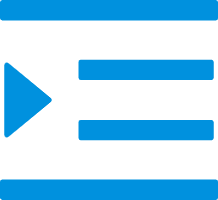 PVC
Pvc Single Ply Commercial Tpo Roof
Product category: Waterproof Memberane/PVC
Material: PVC
Function: Fireproof, Waterproof, Fireproof, Heat Insulation, Sound-Absorbing, Waterproof
Origin: China
Contact Supplier
Rooting Membrane Manufacturer/Supplier

SHENGHANG is a leading manufacturer and supplier of waterproof membranes. With over 20 years of experience, SHENGHANG has supplied waterproof membranes to many satisfied customers worldwide.

SHENGHANG offers a wide range of waterproofing products to meet the needs of any construction project. From foundation waterproofing to roofing and everything in between, SHENGHANG has the right product for the job.

If you are looking for a reliable waterproof membrane manufacturer, look no further than SHENGHANG. With a commitment to quality and customer satisfaction, SHENGHANG is your best choice for all your waterproofing needs.

PVC single ply roofing systems

A PVC single ply roofing system is a popular choice for many commercial and industrial buildings. This type of roofing system is durable, energy efficient and easy to install. PVC single ply roofing systems can last up to 30 years with proper maintenance. This makes them a great choice for any business that wants a long-lasting roof.

What is PVC?: Definition and properties

PVC, or polyvinyl chloride, is a type of plastic that is used in many different applications. It is a durable material that is resistant to chemicals and weathering. PVC can be molded into various shapes and sizes, making it versatile for use in a variety of industries. It is also relatively inexpensive to produce.

Why use PVC?: Advantages of PVC roofs

Why use PVC? PVC is one of the most versatile and affordable roofing materials on the market. It is durable, easy to install, and comes in a variety of colors and styles to suit any home or business. PVC roofs are also energy efficient, reflecting heat and UV rays to keep your building cooler in summer and warmer in winter.

Commercial roof TPO cost is a critical factor when choosing a roofing material.

The cost of the material, labor, and installation will have a large impact on the final price. Material prices can vary greatly depending on the location and type of roof. Labor costs also vary based on geographic location, so it is important to get an estimate from a qualified installer.

PVC Single Ply is a highly durable type of PVC that is made up of only one layer of plastic. This makes PVC Single Ply more resistant to tearing and breaking, making it a popular choice for applications that require high durability, such as roofing materials and water pipes. Additionally, PVC Single Ply is less brittle than other types of PVC, which makes it more ductile and able to take abuse without undergoing significant structural changes.

PVC is a material that is often seen in construction. It is a durable material that can be formed into many different shapes and sizes. PVC has several advantages over other materials when it comes to construction. PVC is environment-friendly because it does not release harmful compounds when it is burned or cut. PVC also has a low cost of production, making it a cost-effective option for many projects.

PVC single ply is a type of plastic that is composed of two or more layers of plastic.

PVC single ply is used in products that need to be strong but also flexible, such as pipes and cables. PVC single ply is also used in products that need to be transparent, such as windowpanes and glass.

Roofing systems are essential for any home, but what are the different types of roofing systems? TPO roofing system is a type of roof that uses thermal insulation plastic. It is a simple, yet effective roofing system that can help reduce energy costs.

Roofing is an important part of any home's structure, and it needs to be properly maintained to avoid costly repairs or replacements. One common type of roofing is the TPO (tetrafluoroethylene) roofing system. This type of roof is made out of a material that is resistant to water, wind, and other types of weather damage.

The TPO roofing system is a type of roof that uses a membrane material rather than traditional roofing materials like metal or slate. This system is popular for its low cost and easy installation. The membranes are made from polyethylene terephthalate, or PET, which is a plastic material. The membrane is attached to the roof using special adhesives.

Pvc Single Ply Commercial Tpo Roof FAQs

1. Are you a Pvc Single Ply Commercial Tpo Roof manufacture?

Yes, SHENGHANG is a roofing fastener factory, manufacturer and supplier of Pvc Single Ply Commercial Tpo Roof.

We mainly produce all kinds of screws, anchors, bolts and nuts, waterproof liquid PU film, PVC waterproof coil and so on.

2. What is the lead time for Pvc Single Ply Commercial Tpo Roof?

It takes 7-10 days to stock products. For bulk orders, depending on the order quantity will be within 30-60 days.

3. How do we order Pvc Single Ply Commercial Tpo Roof?

Just in our query on a page or send email to https://www.shtmz.com/contact.