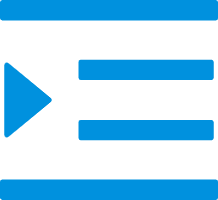 Roofing Anchor
Roof harness anchors
Product category: Fasteners/Anchor
Finish: Bright(Uncoated)
System of Measurement: INCH
Place of Origin: Shandong, China
Brand Name: SHENGHANG
Contact Supplier
How often do anchor points need to be inspected

Height safety compliance is a critical issue and it is essential that all inspections and installations are carried out by licensed professionals using high-quality products and equipment. Anchor Safe's team of qualified and licensed certifiers can arrange scheduled maintenance and recertification to ensure your anchor points are always up to the job.

Why is anchor point re-certification important?

Re-certification of roof anchor points is important because building owners and employers are legally required to maintain height safety compliance, including annual recertification. These strict regulations are in place because of the potential risks of severe injury and death associated with working at heights.

Roof anchor

A roofing Roof anchor is a metal or plastic spike that is used to attach roofing materials to the roof deck. Roof anchor come in a variety of shapes and sizes, and are made from a variety of materials. The most common type of roofing fastener is the nail, which is used to attach shingles to the roof. Other types of Roof anchor include screws, staples, and tacks.