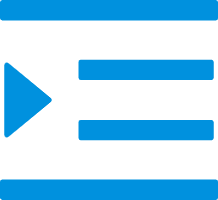 PU Membrane
Water-based PU waterproof coating
Product category: Waterproof Liquid/PU Membrane
Material: PU
Function: Fireproof, Waterproof, Fireproof, Heat Insulation, Sound-Absorbing, Waterproof
Origin: China
Contact Supplier
Waterproof Liquid Manufacturer/Supplier

SHENGHANG is a leading manufacturer and supplier of waterproof liquid in China. We have been in business for over 20 years, and our products are used by customers all over the world. Our products are made from the highest quality materials and meet the most stringent international standards. We offer a wide range of waterproof liquids, and our team is always available to help you select the right product for your needs. Contact us today to learn more about our products and how we can help you protect your investment.

About Water-based PU waterproof coating

Water-based PU waterproof coating is a new type of coating that can be applied to fabrics and other materials to make them water-resistant and protect them from rain and other weather conditions. The coatings are made of polyurethane and water, and they can be easily applied using a spray gun or a roller. They are also flexible and can be stretched or shaped to cover the surface of the material being treated.

Water-based PU waterproof coatings are becoming increasingly popular because they are environmentally friendly and easy to apply. They provide good weather protection and resist fading and staining. These coatings are also non-toxic and safe to use on most surfaces.

Water-based PU waterproof coating

Water-based PU waterproof coatings have a number of advantages over traditional oil-based coatings.

1. They are easier and less expensive to apply.

2. They are more environmentally friendly because they do not require any solvents or emissions.

3. They have excellent resistance to water and chemicals, making them ideal for applications where durability is important.

4. Water-based paints can be easily modified to meet specific requirements and are easier and faster to apply than oil-based paints.

5. They can be applied in a wide range of temperatures without fear of deamination or cracking.

Common Problems with Water-based PU waterproof coating

1. Are you a Water-based PU waterproof coating manufacture?

Yes, SHENGHANG is a roofing fastener factory, manufacturer and supplier of Water-based PU waterproof coating.

We mainly produce all kinds of screws, anchors, bolts and nuts, waterproof liquid PU film, PVC waterproof coil and so on.

2. What is the lead time for Water-based PU waterproof coating?

It takes 7-10 days to stock products. For bulk orders, depending on the order quantity will be within 30-60 days.

3. How do we order Water-based PU waterproof coating?

Just in our query on a page or send email to https://www.shtmz.com/contact.