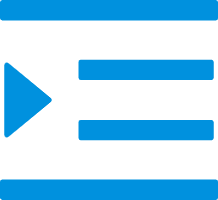 PVC
White 60 Mil Tpo Pvc Sheet Membrane
Product category: Waterproof Memberane/PVC
Material: PVC
Function: Fireproof, Waterproof, Fireproof, Heat Insulation, Sound-Absorbing, Waterproof
Origin: China
Contact Supplier
Waterproof Membrane Manufacturer/Supplier

SHENGHANG is a leading manufacturer and supplier of waterproof membranes. With over 20 years of experience, SHENGHANG has supplied waterproof membranes to many satisfied customers worldwide.

SHENGHANG offers a wide range of waterproofing products to meet the needs of any construction project. From foundation waterproofing to roofing and everything in between, SHENGHANG has the right product for the job.

If you are looking for a reliable waterproof membrane manufacturer, look no further than SHENGHANG. With a commitment to quality and customer satisfaction, SHENGHANG is your best choice for all your waterproofing needs.

What is a pvc sheet membrane?

A pvc sheet membrane is a thin, lightweight membrane made of polyvinyl chloride (PVC). It is often used to protect windows from the elements and to keep water and other pollutants out.

PVC sheets are also used in a variety of other applications, such as roofing and waterproofing membranes. PVC sheets can be cut to any size or shape and are readily available in a range of colors and textures.

There are many benefits that come with using white TPO PVC sheet membrane. One of the main reasons why this type of membrane is a popular choice is because it is able to protect surfaces from water damage. Additionally, this material can also be used to create barriers and separations between different areas. When it comes to sheet membranes, white TPO PVC is one of the most commonly used options.

The 60 Mil TPO cost for a new roof is more than the typical roof replacement. The cost of a new roof includes the material, labor, and installation. A properly installed 60 Mil TPO roof will last 10 to 20 years and be less expensive in the long run than a traditional roof replacement.

PVC Sheet Membrane is a special type of plastic sheeting made from polyvinyl chloride.

PVC Sheet Membrane is often used in construction to cover roofs and walls. PVC Sheet Membrane is also used to make rain gutters, downspouts, and other types of drainage systems.

Properties: what are the properties of PVC sheet membrane?

PVC sheet membranes have a variety of properties that make them an ideal choice for many applications. They are durable, flexible, and resist UV rays and chemicals. PVC sheet membranes are also easy to install and can be adapted to any surface.

Uses: what are the uses of PVC sheet membrane?

PVC sheet membrane is a versatile product that can be used for a variety of applications. Here are some of the most common uses for PVC sheet membrane:

1. Roofing: PVC sheet membrane is often used as a roofing material, as it is durable and weather-resistant. It can be installed over existing roofing materials or used as a standalone material.

2. Walls: PVC sheet membrane can also be used to create walls, partitions, and liner systems. It is an ideal material for creating clean and sterile environments, such as in hospitals and laboratories.

3. Flooring: PVC sheet membrane can be used as flooring in both commercial and residential settings. It is slip-resistant and easy to clean, making it an ideal choice for high-traffic areas.

Advantages: what are the advantages of PVC sheet membrane?

PVC sheet membrane is a type of plastic that is often used in construction and manufacturing. It is durable and has a high resistance to chemicals, making it ideal for many different applications. PVC sheet membrane is also easy to work with and can be cut, drilled, and glued into place.

White 60 Mil Tpo Pvc Sheet Membrane FAQs

1. Are you a White 60 Mil Tpo Pvc Sheet Membrane manufacture?

Yes, SHENGHANG is a roofing fastener factory, manufacturer and supplier of White 60 Mil Tpo Pvc Sheet Membrane.

We mainly produce all kinds of screws, anchors, bolts and nuts, waterproof liquid PU film, PVC waterproof coil and so on.

2. What is the lead time for White 60 Mil Tpo Pvc Sheet Membrane?

It takes 7-10 days to stock products. For bulk orders, depending on the order quantity will be within 30-60 days.

3. How do we order White 60 Mil Tpo Pvc Sheet Membrane?

Just in our query on a page or send email to https://www.shtmz.com/contact.