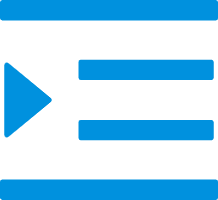 Accessories
Commercial roofing is a type of roofing used in commercial buildings.
It is made from a variety of materials, including metal, plastic, and slate. Commercial roofing can be flat or sloped. Flat commercial roofing is usually used in areas without a lot of precipitation, such as offices. Sloped commercial roofing is more common and is used in areas that do get a lot of precipitation, such as factories.
Commercial roofing suppliers can provide a variety of roofing services for businesses of all sizes. These suppliers can provide complete roofing solutions, from initial consultation and estimation to final installation. Some commercial roofing suppliers also specialize in specific types of roofs, such as metal or tile roofs.
Commercial roofing is a feature that can greatly enhance the appearance and function of a building. It provides protection in summer, increases insulation and reduces cooling costs, and helps keep people and equipment warm in winter. Many types of roofs are available for commercial use, so it is important to choose the right one for the specific needs of the building.
Commercial roofing has many advantages:
- Commercial roofing is generally heavier than residential roofing and therefore more durable.
- Commercial roofing is usually designed to last longer than residential roofs, which means they can save businesses money in the long run.
- Commercial roofing is generally designed to protect businesses from these factors, thereby increasing their productivity.
We believe that innovation leads to development, and we continue to create new products to meet the needs of more customers. We have extensive experience and expertise in commercial roofing OEM, not only from a mechanical point of view, but also from a process point of view. We provide you with the best solution through high-quality products and close customer support.