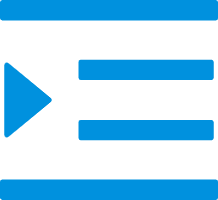 Metal insulation plate
3" Insulation Plate
Product category: Insulation plate
Welding plates are an important part of any welding project. There are a variety of weld plates available on the market, each with its own set of benefits and drawbacks. One type of weld plate that is becoming increasingly popular is induction weld plates. Induction weld plates are made of high-quality steel and are specifically designed for welding. They are easy to use and provide great results.
Contact Supplier
China's best insulation board supplier, manufacturer

As a leading insulation plate supplier and manufacturer in China, SHENGHANG has provided high quality products and services to customers all over the world for many years.

Our products are made of the best materials and have been rigorously tested to ensure they meet the highest standards. We are proud to offer our customers a 100% satisfaction guarantee on all of our products.

SHENGHANG is committed to providing the best possible service to our customers. We have a team of knowledgeable and experienced customer service representatives who are available 24/7 to answer any questions you may have.

Description

HSRP-3 Roof Insulation Plates are used for roof system attachment to steel and wood roof decks.

The circular and reinforcing ribs provide increased performance to resist wind uplift forces.

The plates are made of Galvalume coated steel which protected with high-performance alloy of aluminum and zinc, provide excellent corrosion protection.

Features

Engineered reinforcing ribs design provides maximum wind uplift rating

22 ga. Galvalume steel provides increased protection against corrosion.

About Insulation Plate

An Insulation Plate is a metal or plastic plate that is fixed to the outside of an exterior wall or roof. The Insulation Plate helps reduce heat loss and airflow, thereby increasing the energy efficiency of the building.

Features of the Insulation Plate help control air leaks. This helps prevent condensation and moisture formation. In addition, this also helps keep the interior walls of the building insulated.

Insulation Plate

Insulation Plates are relatively new products on the market, but they are quickly becoming a popular choice for homeowners. Here are some reasons why insulation boards are a great investment:

- They help reduce energy costs by reducing heat loss through walls and ceilings.

- They can help protect your home from moisture damage.

- They help keep your home cool in summer and warm in winter.

- They are easy to install and maintain.

- The Insulation Plate can also provide protection against weather conditions and external noise.