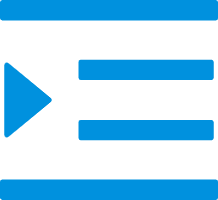 Roofing Anchor
Screw self-drilling wall home perforated special drywall anchor
Product category: Fasteners/Anchor
Finish: Bright(Uncoated)
System of Measurement: INCH
Capacity: 5000N, High Load Capacity
Standard: ISO
Contact Supplier
Roofing Fastener Suppliers,Roofing Fastener Manufacturer,Fastener factory

As one of the leading Roofing Fastener Suppliers in China, SHENGHANG has been providing high quality Roofing Fasteners to customers all over the world for many years. We are a professional manufacturer of fasteners with our own factory, and our products have been exported to more than 50 countries and regions. Our products are widely used in construction, industrial and commercial applications. We have a wide range of products available, including screws, nails, bolts, washers and nuts. We can also provide custom-made fasteners according to your specific requirements.

SHENGHANG is a reliable partner you can trust for your roofing fastener needs. We have a team of experienced professionals who are always ready to provide you with the best service possible. We also offer competitive prices and delivery timeframes that are unmatched in the industry.

About Drop In Anchor

Drop in anchors are a simple, yet versatile tool that can be used for a variety of tasks. They come in both metal and plastic varieties, and can be used as anchors, doorstops, and more. Drop in anchors are a specific type of wedge that is designed for use in concrete. They are available in both expansion and drop-in styles, and can be used to secure items such as railing posts, signs, or light fixtures.

Drop In Anchor

A drop in anchor is a type of fastener that is inserted into a hole drilled in a piece of material. The anchor is then hit with a hammer, which expands the anchor and locks it into place. Drop in anchors are used to attach pieces of metal or wood together, or to secure bolts or screws in place. Drop in anchors come in a variety of sizes, and can be made from different materials, including steel, brass, and plastic.