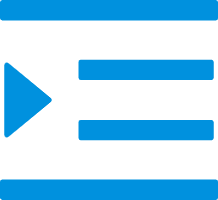 Roofing Screws
Roofing Screws Low Slope
Roofing screws are an essential part of any roofing job, particularly on low-slope roofs. Low-slope roofs, which have a pitch of less than 3:12, require special attention when it comes to selecting the right fasteners and materials.
Contact Supplier
Roofing Screws Low Slope

For many roofing projects, the use of roofing screws is essential. Low slope roofing in particular requires special fasteners to ensure a secure fit. Roofing screws are specifically designed to accommodate the unique requirements of low slope roofs, providing a reliable and secure fit while also being easy to install. Many different types of roofing screws can be used for low slope applications, each offering a unique set of advantages and disadvantages.

Build with low slope (flat roof) screws and equipment

For every flat roof fastening need, Shenghang has the answer. Our screws and specialty products encompass a full range of dimensions and features, and our accompanying tools streamline application. Explore our inventory to find the parts you need to succeed, whether you seek an insulation self-drill roof screw or a peel rivet.

Roofing Screw

Roofing screws are essential fasteners for any roofing project. These specialized screws have several advantages over traditional nails, including increased durability and flexibility. Roofing screw come in a variety of sizes, materials, and coatings to ensure they can handle whatever type of roof application they are being used for. Not only are these screws strong, but they also provide a water-tight seal to protect your roof from the elements.

Roof Fasteners

Having a secure roof is one of the most important aspects of any structure. Without this, the building would be at risk from all kinds of threats, such as rain, snow, wind and other natural elements. Roof fasteners play an integral role in ensuring that the roof does not become damaged or displaced due to extreme weather conditions. Roof fasteners are essential for any type of construction project and can come in a variety of shapes, sizes and materials.

Fiberglass Screws

Fiberglass screws are an essential tool in many construction, engineering, and manufacturing projects. Often favored for their strength, these screws offer a unique blend of sturdiness and flexibility that can make them an ideal choice for a variety of applications. Fiberglass screws are usually composed of two components: a steel shaft and a fiberglass sheath, both held together by a special adhesive.

Insulation Fasteners

Insulation Fasteners are an essential component for many construction and renovation projects. Whether you are dealing with heating and cooling systems, interior walls, or exterior cladding, insulation fasteners play a critical role in ensuring that the job is done properly. Insulation fasteners come in a variety of shapes and sizes to meet all types of building applications, making them an incredibly versatile product. The decision to invest in insulation fasteners can influence the efficiency of your project as well as its longevity.

Fasteners Screws

Fasteners screws are components used to secure two or more objects together. They are a widely used type of fastener and come in a variety of shapes, sizes, and materials. Fasteners screws can be found in a broad range of applications, from industrial to consumer products. In addition to their durability and strength, they are also easy to install and remove. This article will explore the different types of fasteners screws available and discuss the benefits they offer.

Superior Strength and Durability

Easy to Use

Versatile Applications

Corrosion Resistance

Affordable Value

From the production of premium flat roof fasteners to onsite training, we provide comprehensive solutions. We can meet your most specialized needs, whether you seek the right screw to fasten termination bars, flat roof induction welding equipment, or sleeves for insulation attachment. As one of the industry's most established and trusted screw manufacturers, we consistently test and redefine what's believed possible from a flat roof screw. Let us help you complete your next project with maximum efficiency and results.